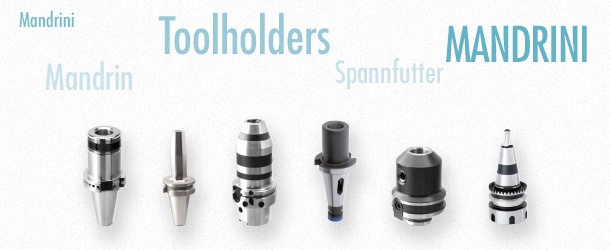 TOOLHOLDERS
Serinex produces adapters TC-TCB, BT-BTB, ISO, CILINDRICI, HSK (adapters for end mill,collet chucks adapters, cilindric collet chucks adapters, end mill chucks adapters, adapters for milling machines, morse taper sleeve)
Every adapter is produced following a high-qualitative standard to pursue maximum operative safety.
We have a productive unit dedicated to adapters production (adapters for end mill,collet chucks adapters adapters for milling machines ) in every international standard (…) supplied with last generation CNC machines, with all the most severe production controls, following the norm of the certification ISO 9001: 2000.
For our production we only use high-quality steel bar, produced in qualified steel plant, provided with quality certifications and individually controlled with ultrasounds in order to avoid internal deficiency of the material.
Furthermore all our production of adapters TC-TCB, BT-BTB, ISO, CILINDRICI, HSK production undergoes a specific heat-treatment to obtain superior quality of RESISTANCE and RESILIANCE. All the mechanical workings are performed in our modern division in Oggiono, not far from Lecco, in a place of more than 7000 mq. , supplied with a wide rolling stock with a high daily production.
Our technical office can provide expert advice for the production of "special adaptors" with specific characteristics, in order to satisfy the desires of our clients.

BALANCED BROACH HOLDER
Balanced broach holders are the best way to equip the latest generation of high speed machines tools and to obtain better results and superficial finishings.
Every BALANCED BROACH HOLDER in the catalogue can be balances. For this purpose there is a CEMB machine which allows us to satisfy balancing necessities.
We provide for two different classes of balancing:
* degree G 2,5 with tight tolerance
* degree G 6,3 with different and higher tolerance
Classes of speed rotation:
10.000 RPM
15.000 RPM
20.000 RPM
30.000 RPM

ROTORS CLASSIFICATION, BALANCING DEGREE – DEGREE G mm/s
G 0.4:
adapters disks and adjustment high precision rotor
G1.0:
rotors of small motors with balancing needs, high precision adjutment. Turbine high speed rotors.

G2.5:
Turbine rotors, both steam and gas, turbo-pomp, turbo-blowing,propulsion turbines for mercantile ships. Medium motor rotors with high balancing needs. Activation of tools machines, high speeds gears of adapters.
G6.3:
Small electric motors rotors, produced in applications non perceptible to vibrations, tools machines and in general parts of tools machines. High speed part of operatives machines, spin cycles. Hydraulic machines rotors, fly-wheels, fans, pomps, adaptors gears
G16
Transmission shafts, cardan shafts with strong balancing needs, parts of farming machines. Parts of enigine for vehicles, lorries, petrol and diesel locomotives. Wheels for cars and motocycles.