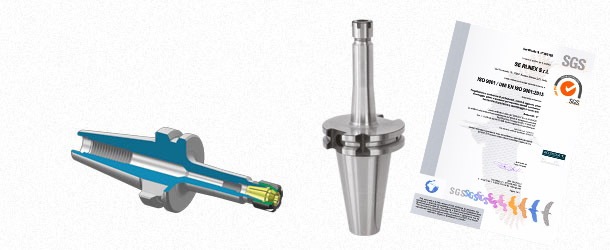 1989-2014: 25 years of passion and success
Since 1989 our professionalism and precision has made us leaders in the production of elastic collets, pull studs, nuts and adapters.
Thanks to 25 YEARS of expertise and passion, our operators continually develop new lines of products, from elastic collets of any kind to nuts, pull studs, adapters and accessories for machines tools.
This is the secret of Serinex success: our staff, in every activity, function and level, shares the same passion, reinforced by a strong dose of motivation and ambition.
We love our job and we inspire each other in order to grow together and to face new challenges.
Direct attention to the client, the pursuit of quality and passion for our work has enabled us to reach important results thanks to the expertise of our staff.